Share :

Rontis participated as an exhibitor in CPhI Worldwide 2016
Rontis continued its successful presence in the global pharmaceutical exhibition CPhI, in Barcelona, participating as an exhibitor for the forth consecutive year. This year the 3-day exhibition which was hosted by the congress center "Fira de Barcelona", on the 4th -6th of October 2016, attracted more than 36.000 visitors from 153 countries and 2.500 exhibitors.
During the exhibition, Rontis had the opportunity to present to the global pharmaceutical community the specialty products of all the divisions of our company. In particular, the Pharmaceutical Division presented the new pharmaceutical products of our company in all therapeutical categories it is involved, whereas the Medical Devices Division promoted the achievement of the acquisition of the FDA 510(K) market clearance for the Cronus™ HP, in January 2016.
During the expo, we officially launched the new product of the Consume Healthcare Division of Rontis, the nasal aspirator Nasalou®, with sterile tips, especially designed for newborns and toddlers. The Rontamil® infant and baby specialty nutrition range earned its place for the third consecutive year in the "Innovation Gallery", which in addition to the promotional activities during the exhibition resulted in receiving many visitors in our booth. About 150 companies had pre-arranged meetings with Rontis executives, whereas more than 600 persons visited our booth in general.
Always faithful to our vision for conquering a prominent position in the pharmaceutical industry worldwide, will are already preparing our participation to the next global pharmaceutical exhibition CPhI, in 2017 in Frankfurt.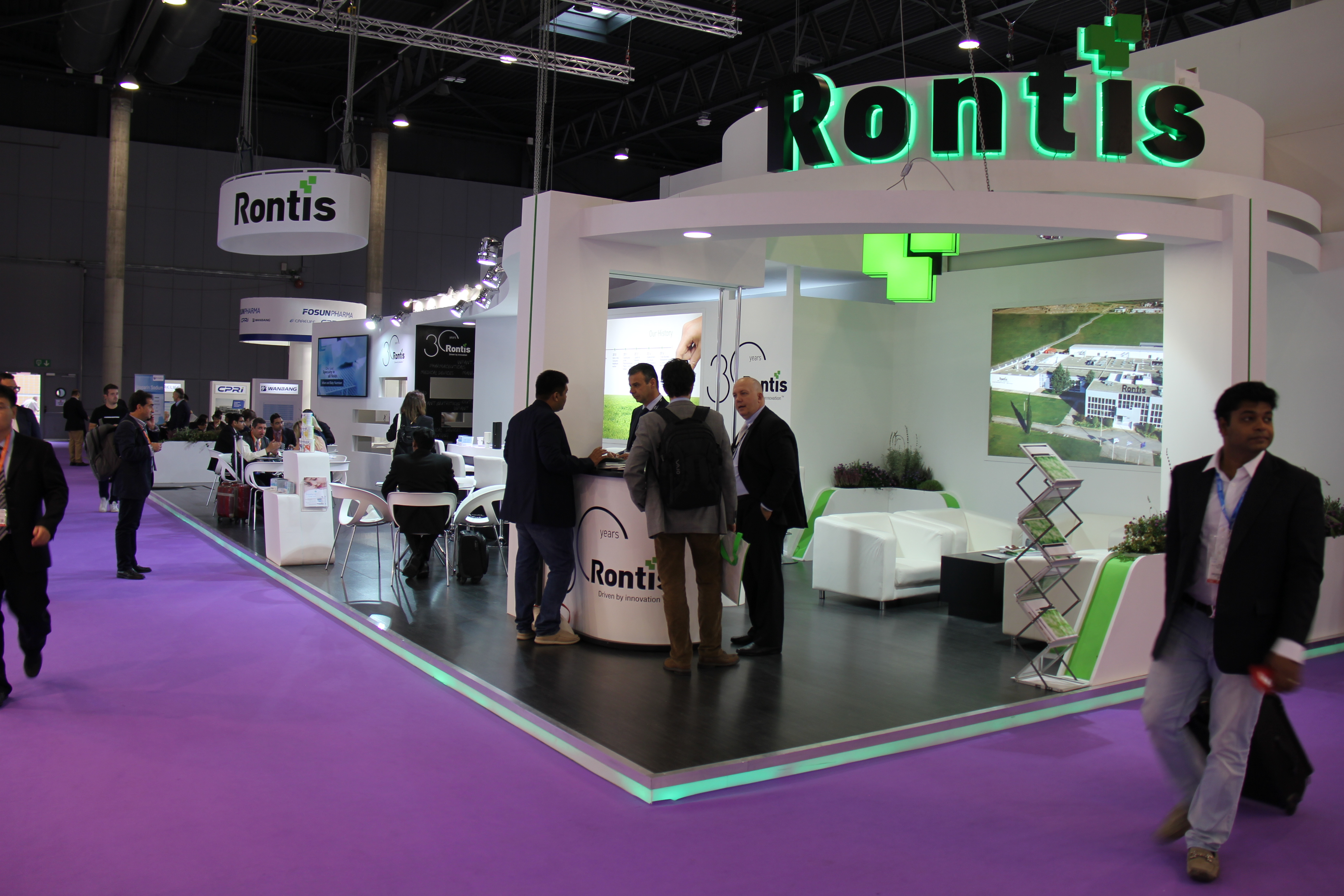 Related posts