Share :

Rontis participated as an exhibitor in CPHI Worldwide 2017
Our company continued its successful presence in the global pharmaceutical exhibition CPHI, in Frankfurt, participating as an exhibitor for the fifth consecutive year. This year the 3-day exhibition which was hosted by the congress center "Messe Frankfurt", on the 24th -26th of October 2017, attracted more than 36.000 visitors from 153 countries and 2.500 exhibitors.
During the exhibition, Rontis had the opportunity to present to the global pharmaceutical community the specialty products of all the divisions of our company. In particular, the Pharmaceutical Division presented the new pharmaceutical products of our company in all therapeutical categories it is involved, and had the chance to finalize strategic Licensing and Supply agreements with well-known Pharmaceutical companies of the International Market.
As part of the ongoing promotion of our corporate identity on international level, this year we were the Exclusive Sponsors of the exhibition lanyards – a promotional action that has had multiple benefits for our presence in the show.
About 200 companies had pre-arranged meetings with Rontis executives, whereas more than 800 persons visited our booth in general.
Always faithful to our vision for conquering a prominent position in the pharmaceutical industry worldwide, will are already preparing our participation to the next global pharmaceutical exhibition – CPhI 2018 in Madrid.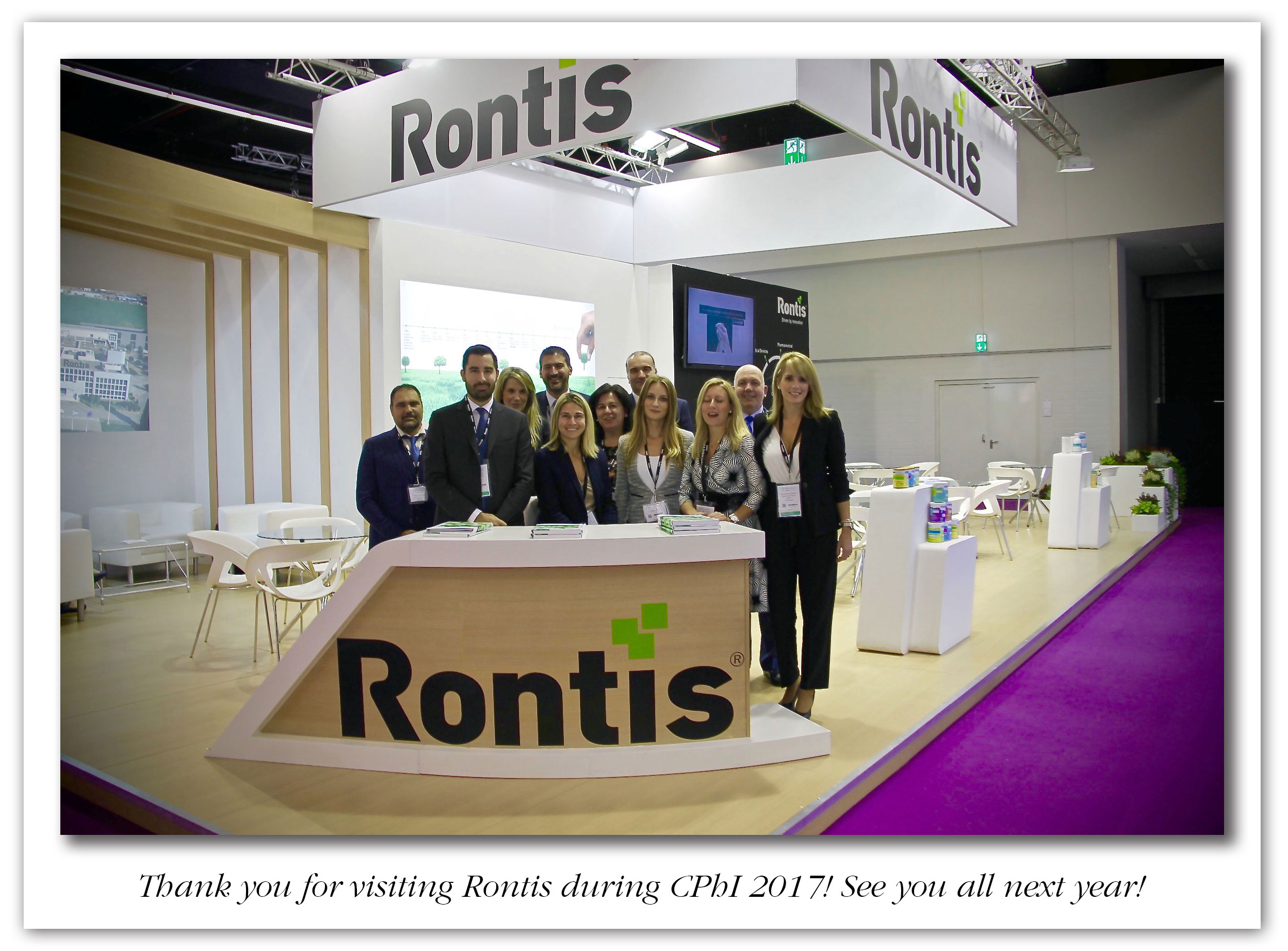 Related posts